Sorry, this item has SOLD
Welcome your neighbors with this original Jacob Zook hex sign. This colorful example of Pennsylvania Dutch folk art is sure to turn a few heads with the bright bold colors and graphic design.

Some believe the hex sign to be powerful symbols offering protection and abundance for the owner's family and homestead, while others see them as purely decorative. Either way, original folk art always adds charm and positivity to your home or garden.
This particular sign was made by Zook and displayed outdoors. Birds, stars and leaves are common elements used in hex signs. The birds, called 'distlefinks', represent happiness and good fortune. And who doesn't need some of that?
Hex History: Barn paintings in the form of 'stars in circles' began to appear in the early 19th century in rural communities made up of German immigrants. These art works were hand painted on walls, doors, bibles and furniture. Jacob Zook, an 11th generation Pennsylvania Dutchman, began experimenting with silk screened designs in 1942 to sell to tourists at a modest price. (More information on hex signs here.)
🌻To see more Hex Signs in our shop, search 'hex' here!
Listing Includes
- ONE vintage wooden hex sign featuring birds, star and leaves (as shown)
Item Condition
Very good vintage condition with overall wear consistent with age and use. The base is a wooden pressboard disk and the design is silk screened on the smooth side. Surface wear includes minor scratches, marks, fading, areas of discoloration, edge wear, soil and residue. Nail hole present in the middle of disk. Signed ZOOK on front by artist. Dated to the 1960s. A lovely example of combined heritage, art and beauty.
Item Details
- Color:
white, black, red, yellow, green
- Dimensions:
15.5" diameter x 1/8" depth
** For more Vintage Home Decor, click here!
❤❤❤ Sign up for access to new products and special sales:https://cutt.ly/qd0yO0J
Share
View full details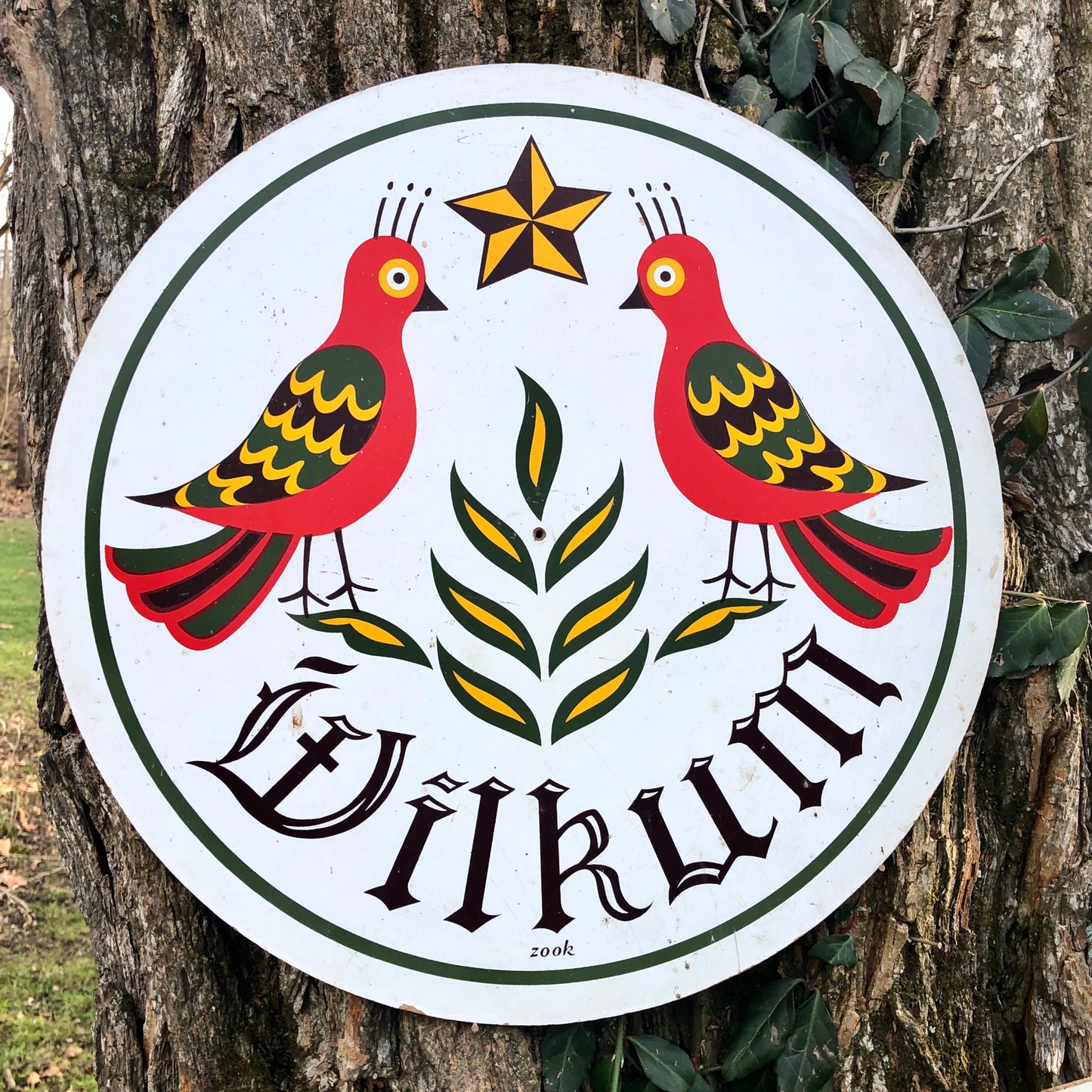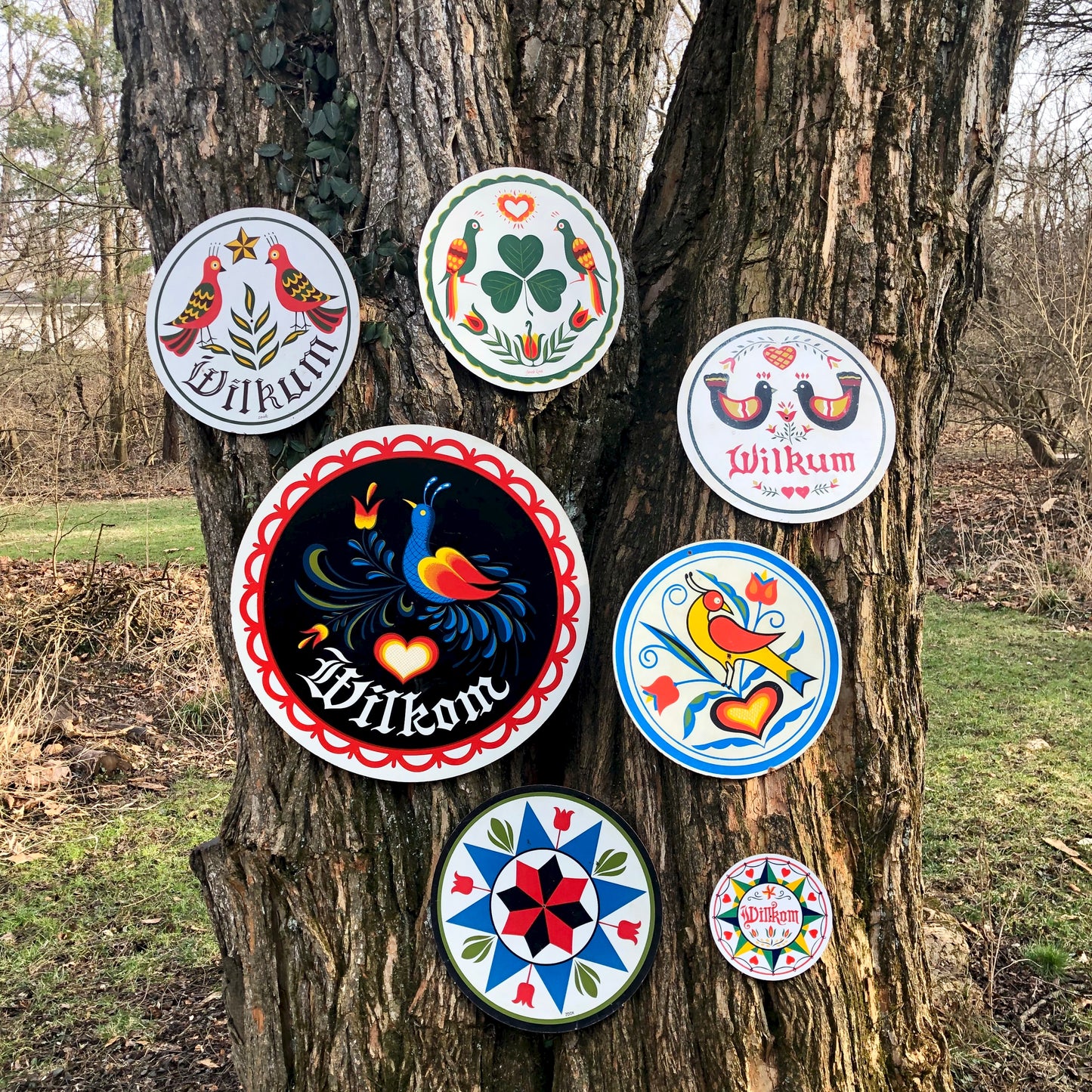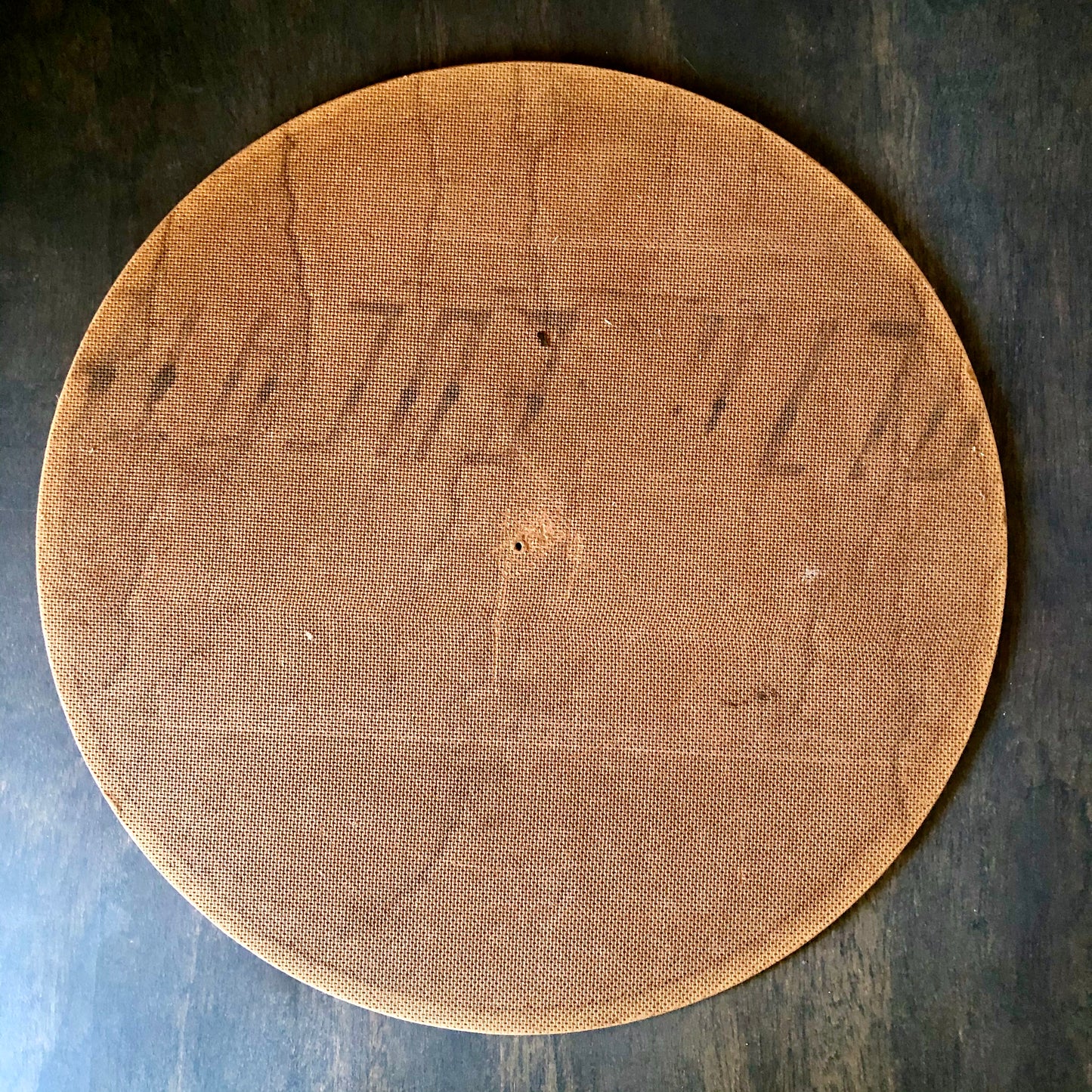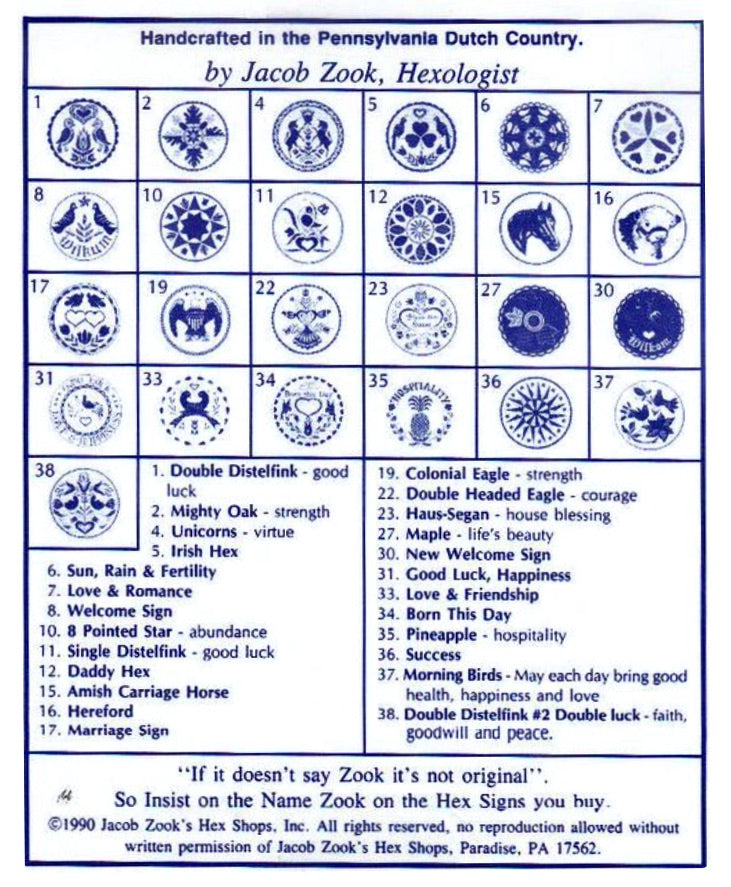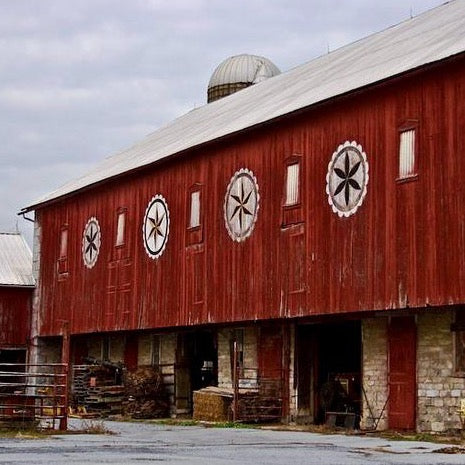 USPS Lost the Item
Never received the item. Thank you for prompt service and tracking number (you did your part!) but local post office claimed that "the delivery notice must have gotten put in the wrong PO box and someone else picked it up". Maybe they will return it. Thanks anyway and I will continue to shop at Rush Creek Village.