Sorry, this item has SOLD
Remember the old woman who lived in the shoe? We think she'd be delighted to live in our custom mosaic Dutch shoe planter, especially with the pretty blue and white design.
The base is a vintage pottery shoe planter, made by Chic Pottery Co. of Wellsville, Ohio (1930s-1950s), and is adorned with a slew of hand cut vintage china, bits and bobs.
This old shoe held a houseplant long ago and is now looking for a new windowsill to call home.
** Visit our entire Mosaic Collection .. all made with vintage ingredients.
Listing Includes

- ONE vintage pottery show planter decorated with an antique and vintage china mosaic
Item Condition
Great condition! The pottery show was probably from around the 1940s; shows overall crazing of the glaze. No major chips or cracks noted prior to applying mosaic. The mosaic is made of assorted antique and vintage china, glass shards, millefiori, glass blobs, smalti, etc. Grouted in a pale grey sanded grout. Mosaic only on exterior sides of shoe, not on bottom or interior. Recommend wash gently by hand and dry thoroughly as needed.
Item Details
- Materials: pottery, china, glass, glue, millefiori, smalti, glass bracelet, sanded grout
- Color: off white, pale grey, blues, white and other colors
- Dimensions: 6" L x 3.25" W x 3" H
Share
View full details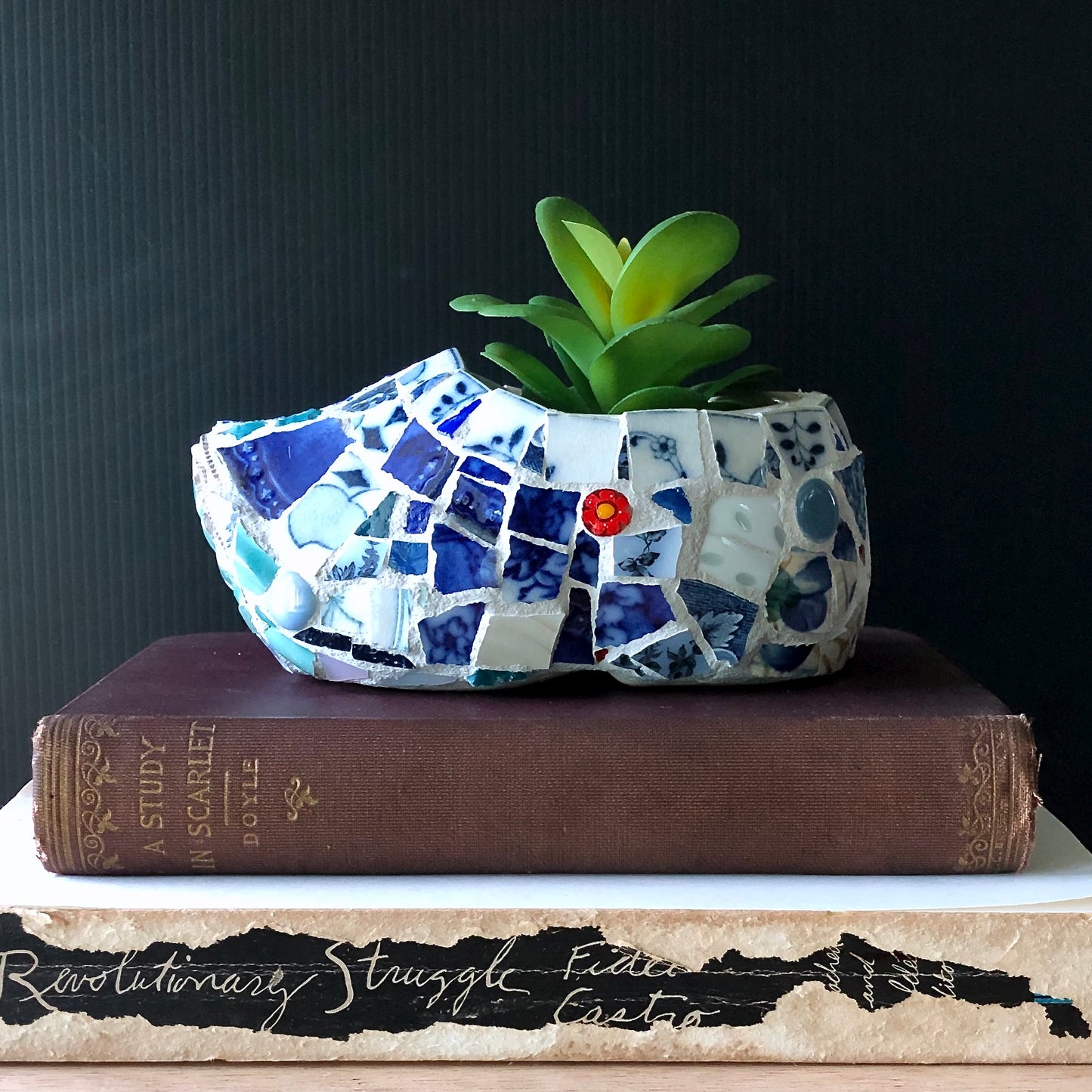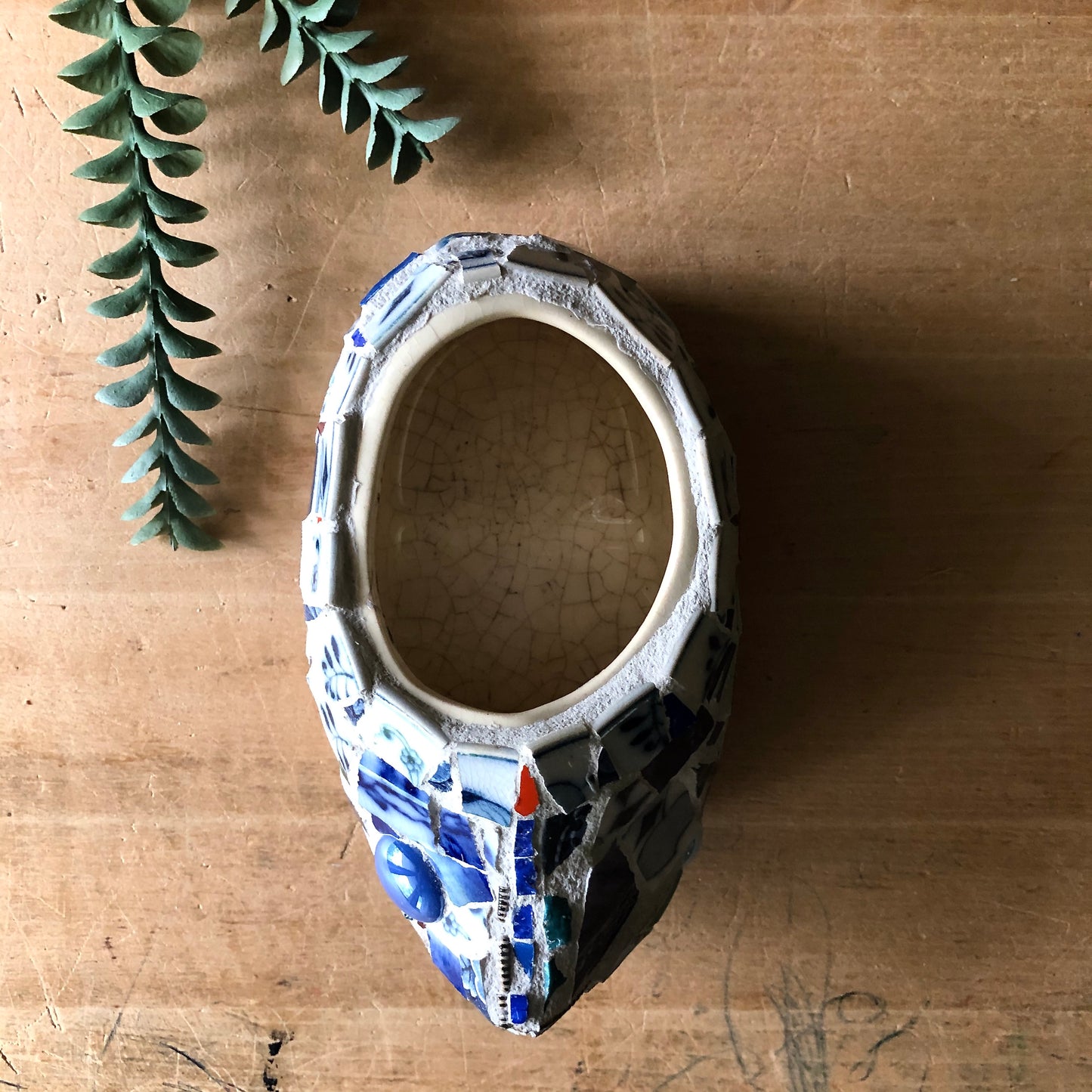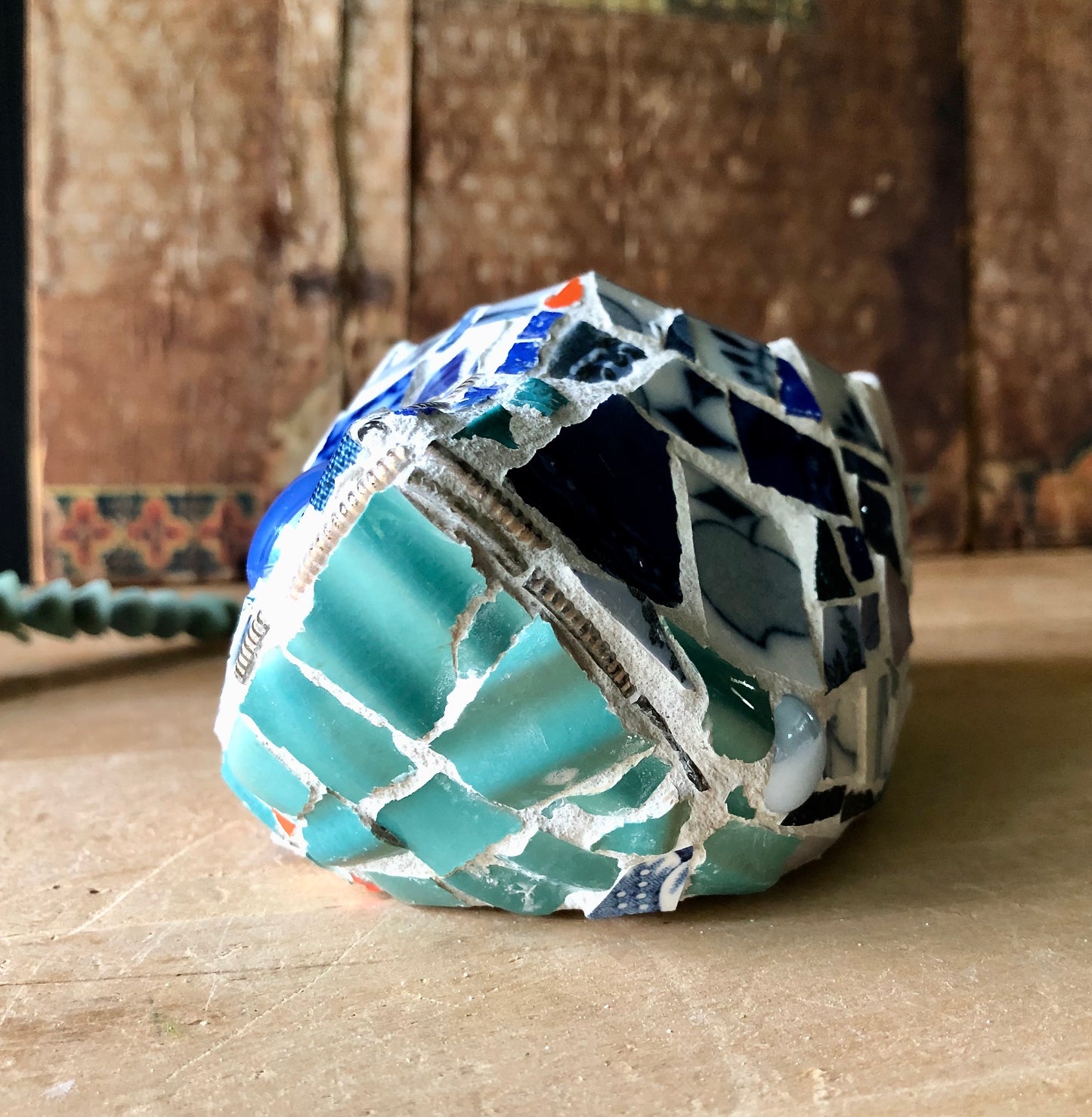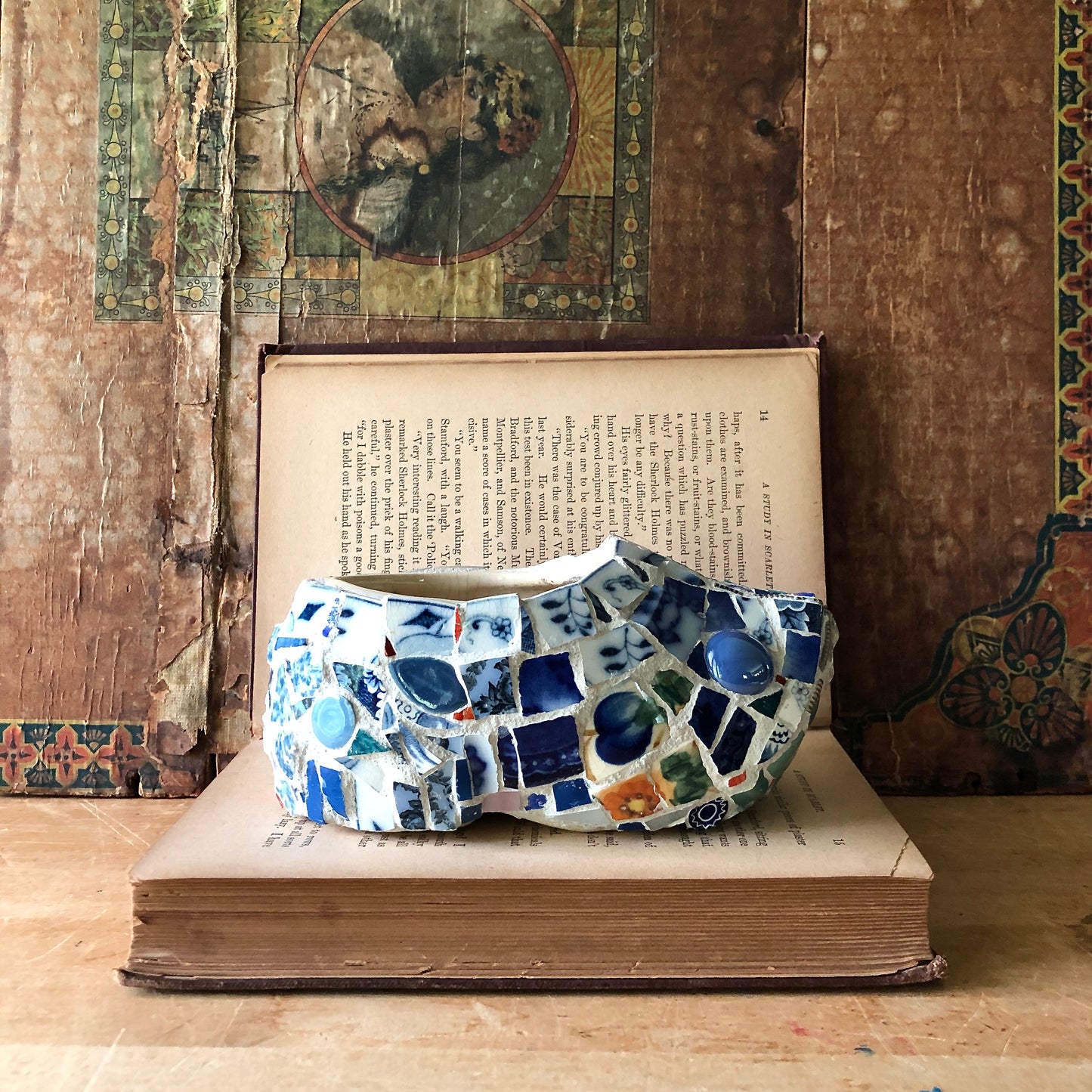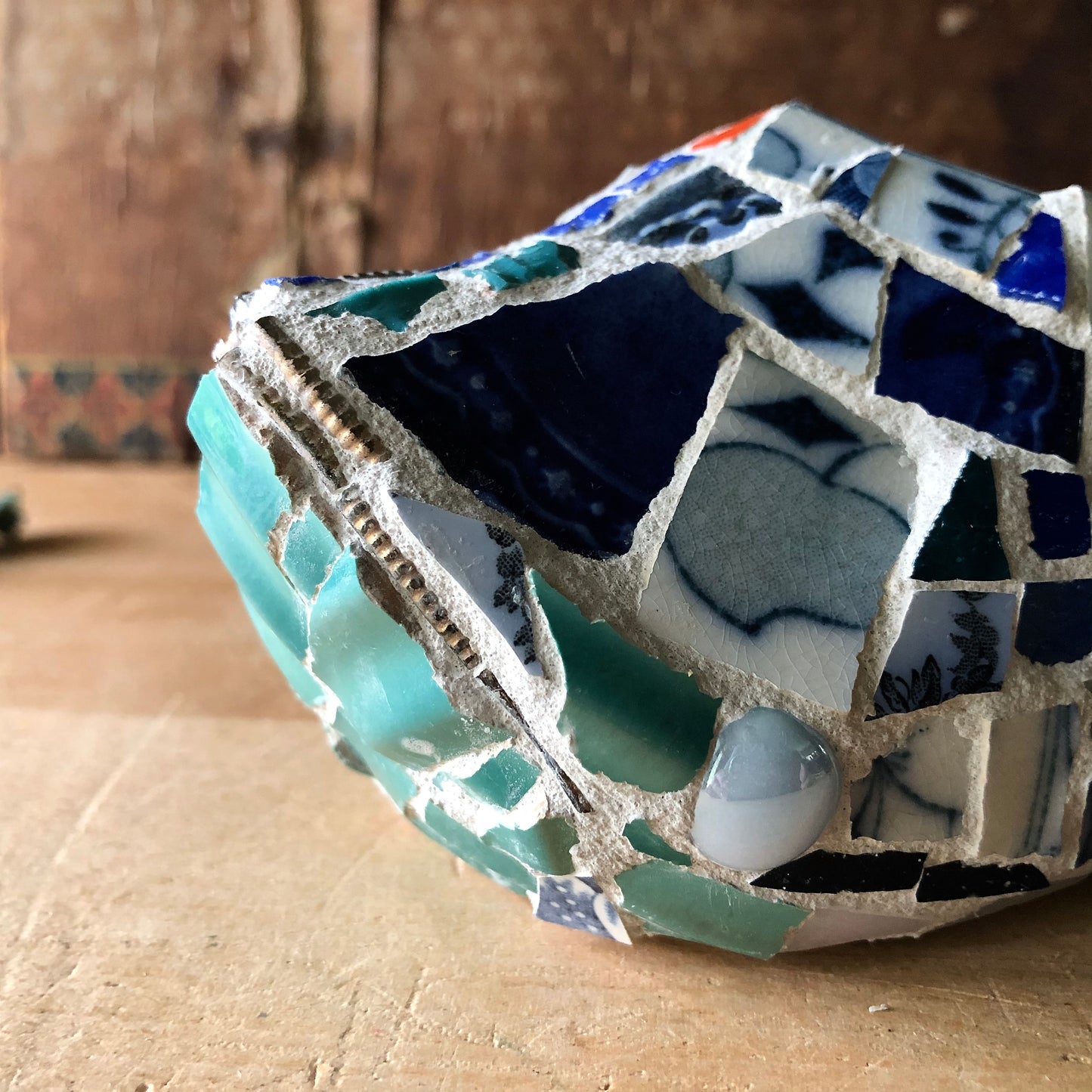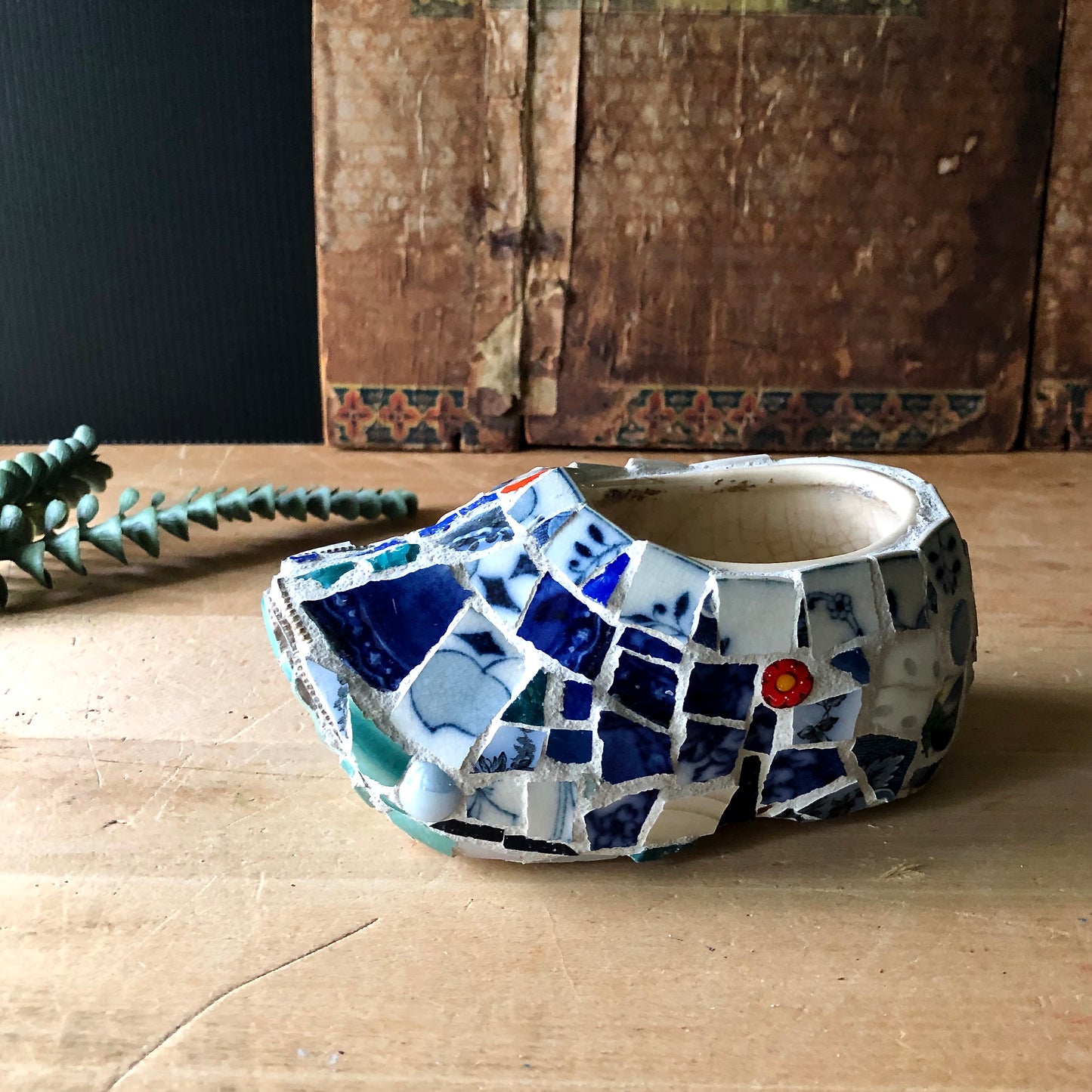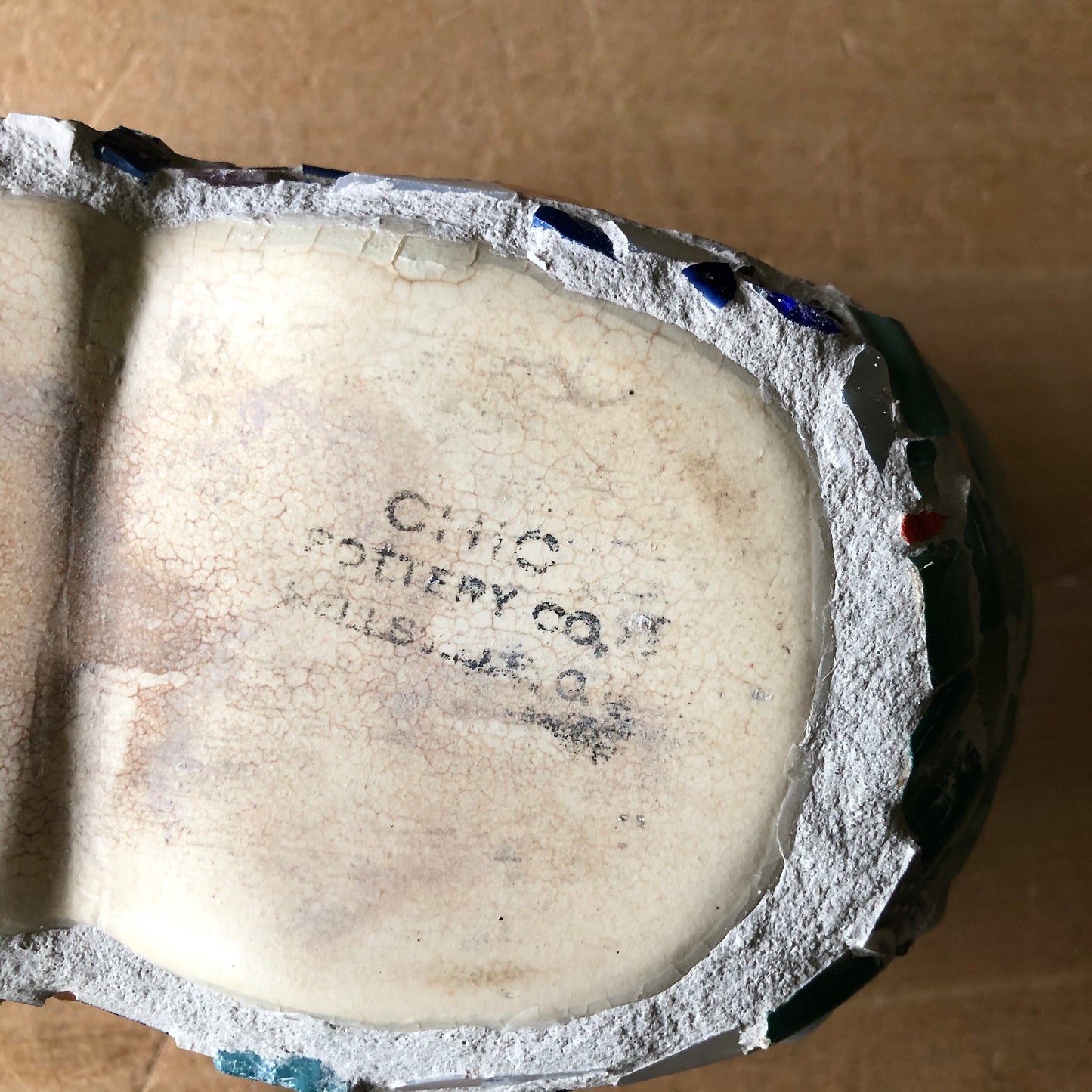 So charming and exquisite mosaic work!
It's is a gift so I won't be using it. But I know my friend will love this charming little planter. She is Dutch and loves wooden shoes of any kind - even mosaic. Thank you, Mary Lou! You are super talented.