Sorry, this item has SOLD
This set of mismatched antique wooden shoe forms are such a sweet size - imagine how you could use them to decorate a nursery!
Used by cobblers to hand craft leather shoes, our wooden shoe forms (also called shoe lasts) have black size marks on the outside and and metal shaft. They also have the size of each carved into the top of each shoe.
The small shoe is labeled size 3C with a black '25' on the side; the stamp of the company is blurry and hard to read. The larger shoe is labeled 4-1/2D with a black '33' on the side. Both show surface rust to the metal pieces.
Complete charm and authenticity!
** For more vintage home decor, click here!
Listing Includes
- TWO antique wooden shoe forms for children (as shown)
Item Condition
In good antique condition! Primitive and imperfect, they both hold stares from the past. Both have surface wear appropriate for age and use including discoloration, scuffs, nicks and scratches. The bottom of each show nails holes from use. Both show surface rust to the metal pieces.
Product Details
- Material: Wood, metal
- Color: brown, black
- Dimensions: Large shoe is 5.5"L x 2.25"W x 2"H; Small show is 5"L x 2"W x 1.5"H
Share
View full details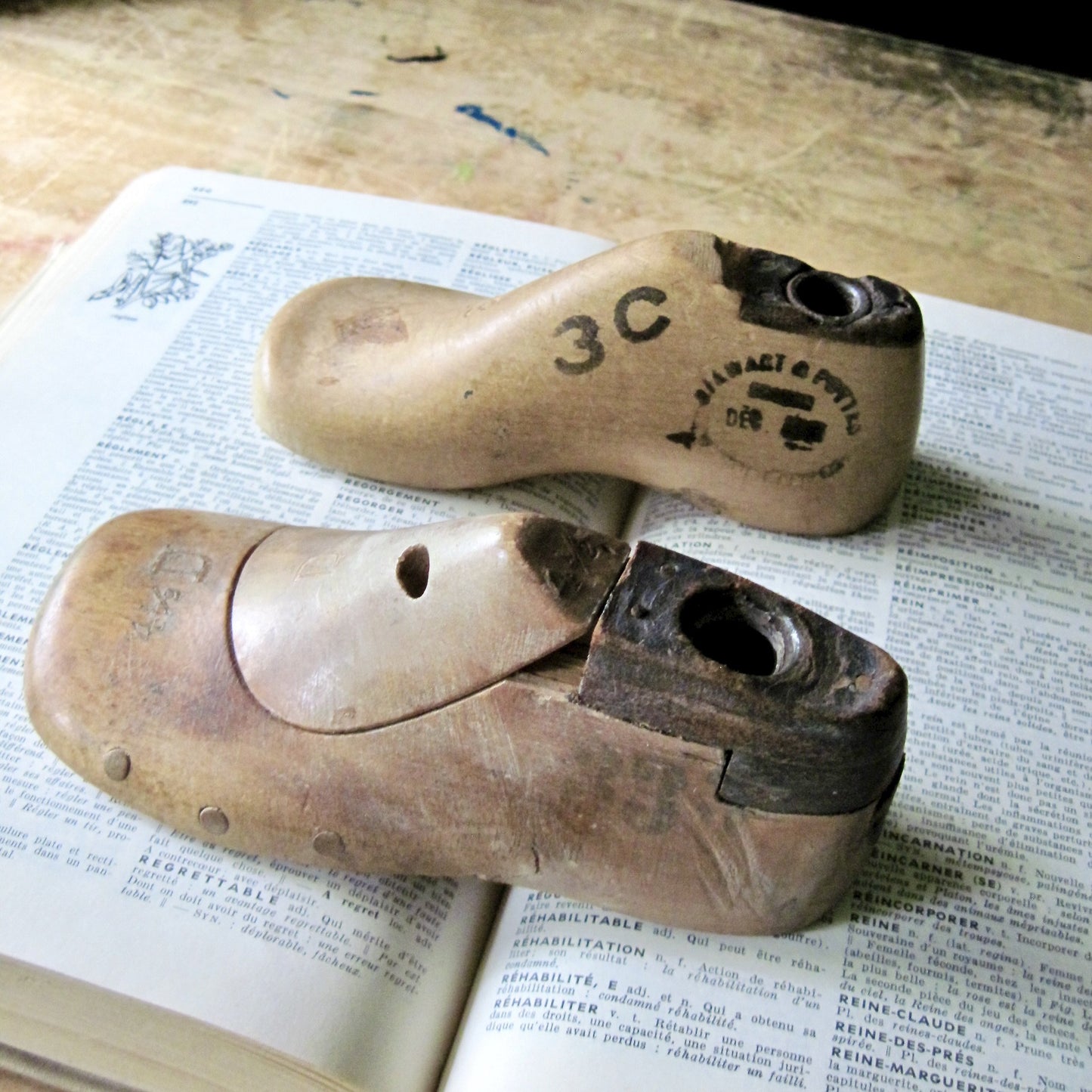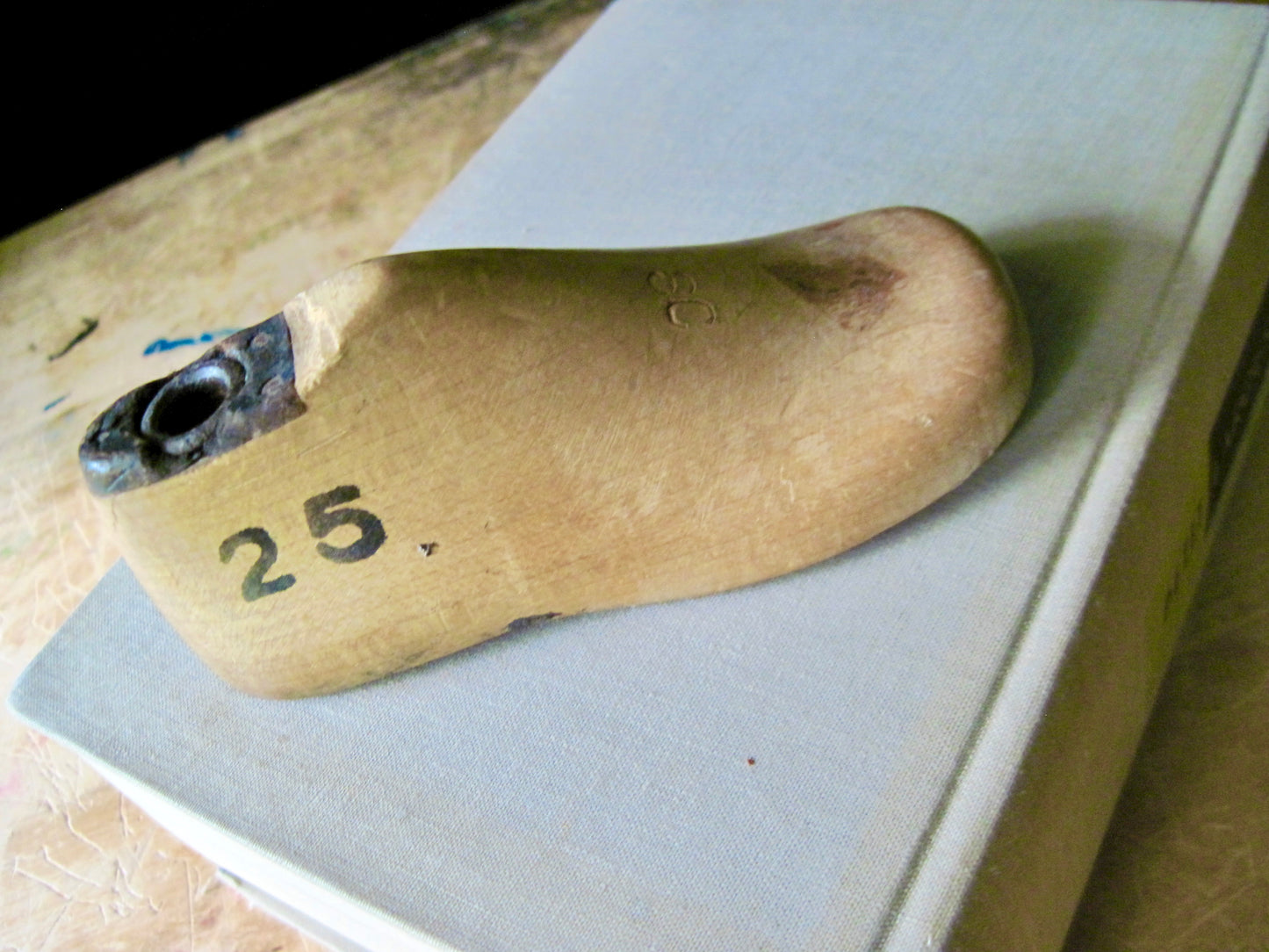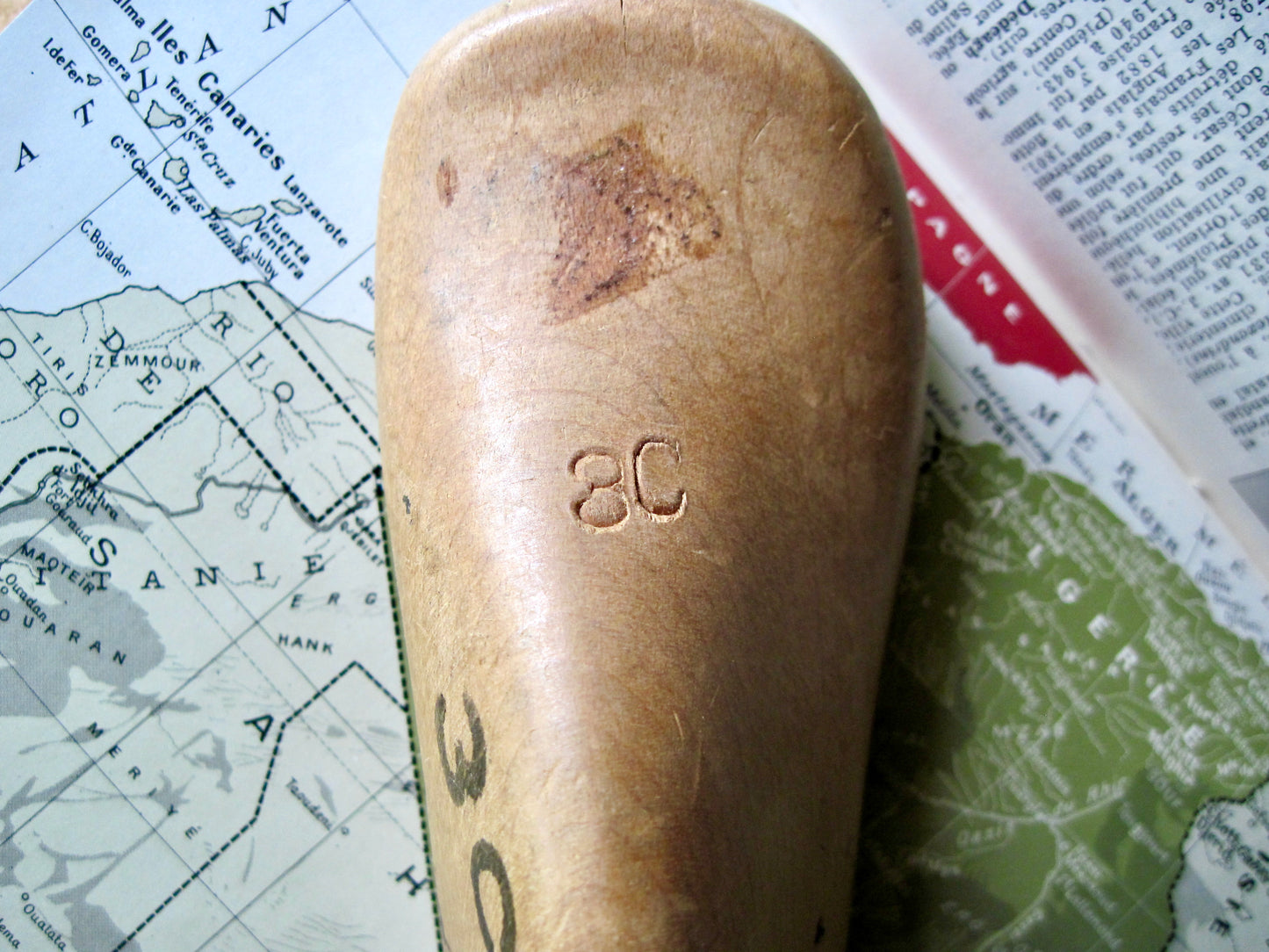 Cobbler's antique shoe forms
Fabulous. Even nicer than I thought they would be